Creighton Community School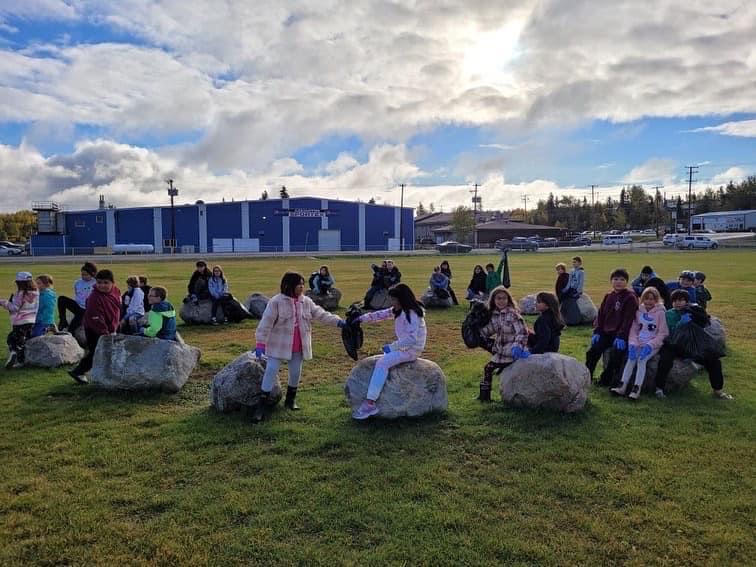 Building community through land-based learning
"Staff and students made the space a safe circle to share, read, and hang out in during regular class time, showcasing the benefits of having access to a space such as these for educational centers," Lengyel says. 
Staying connected to the land throughout the year is the goal for schools like Creighton Community School who are embracing a new land-based learning project, thanks to dollars received through the Six Rivers Fund. The new space, that has "allowed for an expansion of Indigenous and culturally relevant literature to be housed in our cultural space, adjacent to the school library… brings awareness to land-based learning and Indigenous ways of knowing." says Jenilee Lengyel, Creighton Community School Coordinator. 
The goal of the space is to create something that is both practical and culturally relevant with the intention to provide a place for students, teachers and community members to learn from each other. The site includes a place to dress deer, do caribou tufting, an outdoor rock circle, pavilion and fire pit so that special events and various community-based activities can be shared here.  
While the addition of the land-based learning area adds immense value to educators and students in Creighton, it's also inspired surrounding communities to incorporate their own land-based classroom on their school grounds.  
The space continues to be used for large community events and gatherings, such as hosting sharing circles around the sacred fire with Knowledge Keepers and students on National Day for Truth and Reconciliation. 
"A … milestone moment was when we got to utilize the outdoor classroom on National Day for Truth and Reconciliation to host sharing circles around the sacred fire with knowledge keepers and students."  
The Land-based Classroom project has allowed an integration of community members knowledge with staff and students, ensuring that everyone involved has an opportunity for a holistic learning experience. 
Want to help support your community?