Learning Outside the Box in Sandy Bay
March 20, 2018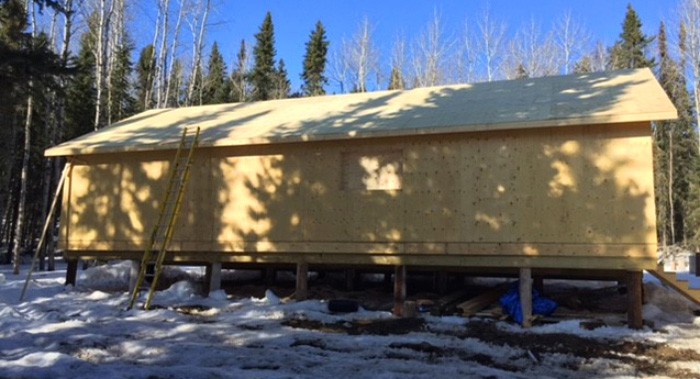 "Research has proven time and again that students learn best when they are engaged and active."
For youth representatives of the Hector Thiboutot Community School in Sandy Bay, expanding education programs to include areas that honour and teach local traditions and cultural heritage is very important.
It's equally important to community members and Elders. Traditionally, many of the teachings of First Nations Elders occur in a natural environment.
In 2016, the school began pursuing learning opportunities beyond the regular confines of a classroom, offering curriculum-based and traditional teachings in a natural setting. Land was leased near the school, adjacent to Sokatsiwin Lake. It's an ideal location in the breath-taking beauty of the Precambrian Shield and easily accessible year-round.
What the school needed next was an onsite structure, a school cabin, from which to deliver year-round, land-based traditional education in a natural environment. A committee, consisting of a teacher, elder, school administrator and office personnel, began planning and fundraising. In the spring of 2017, with funding from the Six Rivers Fund and others, along with the support of many community members, volunteers and students, construction began.
The school cabin is intended to be a cultural and educational center for a number of functions including Northern Lifestyle classes, canoeing activities, orienteering, leadership camps, trapping school, ski-school, and culture camp. Its primary goal is to engage students and help them develop strong self-esteem, personal identities, improve their attendance and performance at school and ultimately increase graduation rates.
Want to help support your community?