Perseverance pays off for Pelican Narrows Paddlers
Six River Fund helps send 27 youth to Canoe Quest
JUL 15, 2016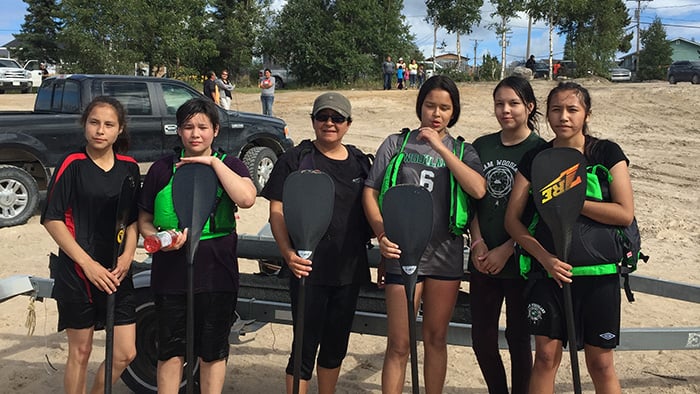 "This kind of support makes a difference. Keeping kids busy in their cultural practices really helps them avoid gang activity."
Last summer's success on the water continues to inspire the youth in Pelican Narrows. With the help of the Six Rivers Fund 27 children and teenagers between the ages of 10 and 18 traveled to Wollaston Lake to compete in the annual Canoe Quest held in northern Saskatchewan.
"Canoeing is a traditional practice," says Myrtle Ballantyne, a local band councillor who applied to the fund to support the participants. "It's the way our grandfathers traveled."
The Canoe Quest was part of a four-day summer festival that boasted cultural foods, dancing and games. The Pelican Narrows group placed second overall in the canoe competition, and one of their members took home a first place trophy in jigging.
"They were so happy and proud…and tired."
Ballantyne is passionate about keeping the youth in her community busy and engaged. She's says it's key to reducing the pull towards gang activity.
The financial support provided by the Six Rivers Fund purchased paddles, provided healthy food to fuel the competitors and covered all the expenses to travel to the event.
"It allowed several youth to leave the community that normally would not have the opportunity to do so. I am so thankful for the donation, it was such a good experience."
This year Ballantyne is hoping to build on the excitement and take the young paddlers to watch the renowned Yukon River Quest.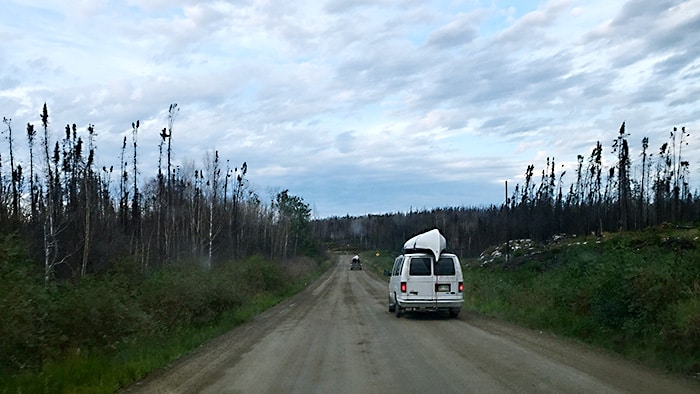 Want to help support your community?