Surviving off Land and Water
The Fond du Lac Youth Canoe Quest imparts important traditional skills
August 31, 2017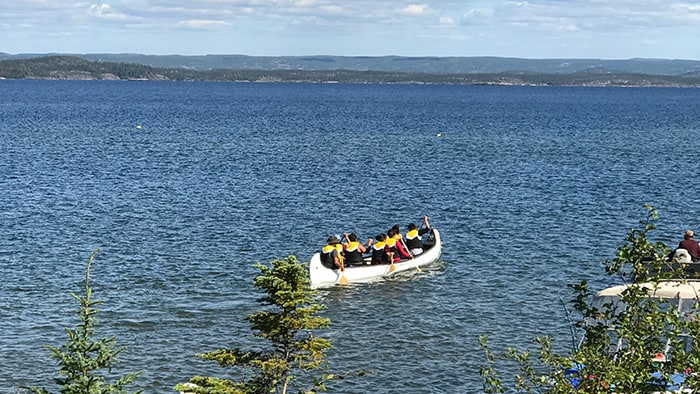 "Our community members are grateful for the support. To have the youth retrace historic routes our older generations traveled means a lot."
The participants in the Fond du Lac Canoe Quest met with stunning sunrises for five days at the beginning of August as they set out to retrace the water routes of generations past.
Fond du Lac First Nation last hosted a canoe quest in 2007. The high cost of gas, oil, food and other supplies is daunting, so this year they were thrilled to receive funding from the Six Rivers Fund Inc, and Yathi Nene Land Resources – a trust body that is administered by seven Athabasca communities with production payments flowing from Cameco and AREVA.
11 canoers between the ages of 14 and 17-years-old participated, along with a leader, three chaperones and a safety boat, four helpers, four elders and five volunteers. The community's youth drummers along with their instructor also visited the basecamp to perform, as well as other members who wanted to cheer the group along.
"When we think of programs and events for our community our main target is youth," said organizer Tiffany Toutsaint. "We want them to have educational and traditional, cultural, benefits."
The youth learned to set nets, check and collect fish, clean, and smoke dry fish. Under the guidance of the elders and chaperones they also sectioned the hindquarter of a caribou to prepare it for dry meat as well. The youth took turns monitoring the strength of the fire in the smokehouse.
Toutsaint says the experience made such an impression that the community is encouraging the band to continue the canoe quest on an annual basis.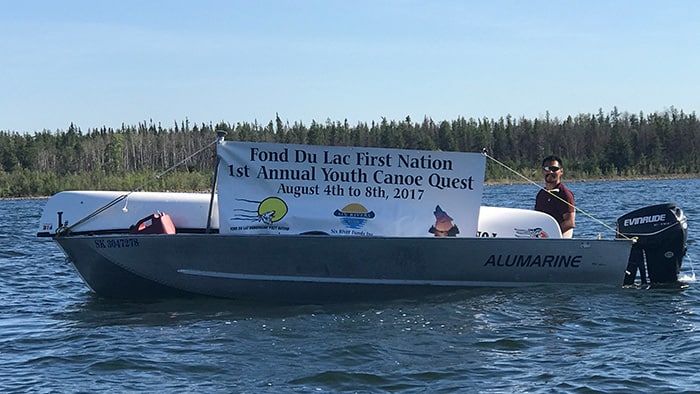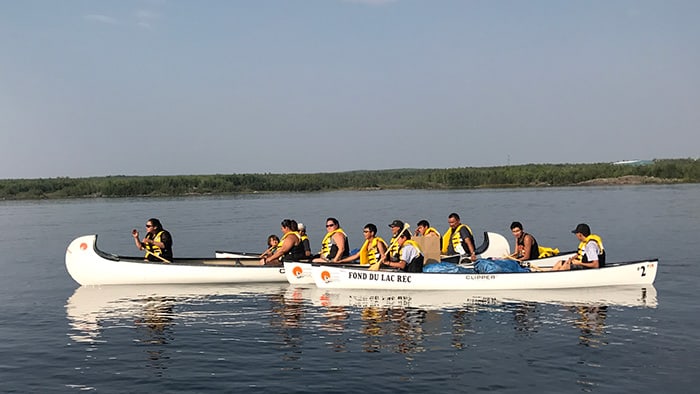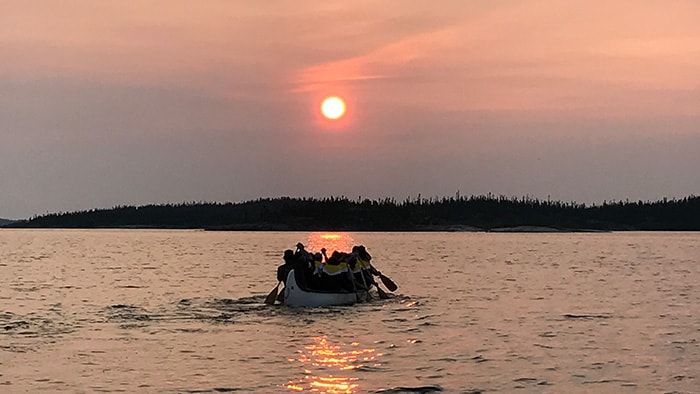 Want to help support your community?