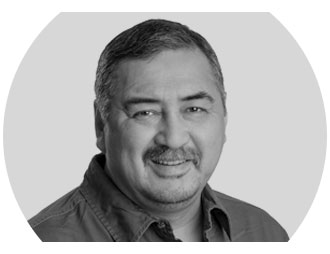 Victor Fern, Chairperson
Fond-du-Lac
Regional Member
A 20-year veteran of the mining sector, including board positions with CanAlaska Uranium Ltd., Northern Saskatchewan Environmental Quality Committee (NSEQC) and Northlands College, Victor understands perhaps better than most, the relationship between the mining industry and the north. This unique perspective was what prompted a Chief's suggestion to get involved with the Six Rivers Fund. "Since then I have seen that this fund is going to be good for the north. It's about giving back, about benefitting our youth and our elders," he says.
A lifelong northerner, husband, father of four, grandfather to nine and former Chief of the Fond du Lac Denesuline First Nation, Victor's multi-generational vision is home grown.
Victor brings experience, calm wisdom, and a hopeful view of the future to the Six Rivers Fund board. While he's on the board, Victor would like to see expanded youth recreational opportunities and increased access to medical equipment for people in the Athabasca region.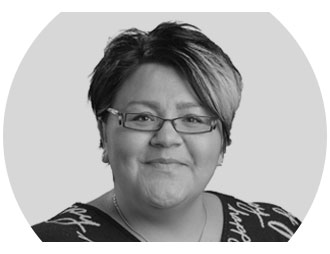 Angie Merasty, Vice Chair, Secretary & Treasurer
Pelican Narrows
Regional Member
Angie honed her community leadership and advocacy through roles in the public and private sectors, including eight years with Cameco. Angie has served on the Northern Saskatchewan Environmental Quality Committee (NSEQC) and currently sits on the board of the Missinipi Broadcast Corporation (MBC) and the Peter Ballantyne Cree Nation Regional Education Board. Angie comes to the Six Rivers Fund board of directors on the recommendation of the Chief of the Peter Ballantyne Cree Nation. Asked why she accepted the nomination, Angie says, "Like my other board colleagues, I have great passion and compassion for the north. The idea behind the Six Rivers Fund aligns with our high hopes for this generation as well as future generations."
In recent years, Angie has been focused on engaging northern youth whom she views as essential to the resurgence and preservation of language and culture in northern Saskatchewan.
When she thinks about her time on the Six Rivers Fund board, Angie sees the opportunity to do some simple-yet-meaningful things right away, like essential infrastructure enhancements, to demonstrate the fund's commitment to benefiting northerners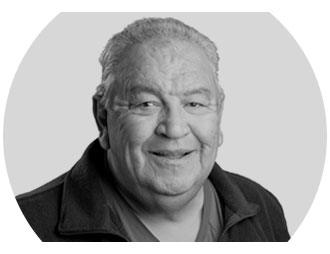 Regional Member
Isidore is a member of the English River First Nation, a former Vice Chief of the Meadow Lake Tribal Council and a lifelong northerner. Isidore's extensive community leadership experience, his vision to benefit the region's youth, and a strong belief in good governance and accountability make him a perfect candidate to provide leadership to Six Rivers Fund. Isidore knows that even though the North has changed with technology and resource development, the essential connection between the land and its people hasn't.
Isidore was first introduced to the Six Rivers Fund through an invitation from Cameco to serve as an elder for the working group that emerged from Cameco's Northern Leader's Roundtable. By serving as the elder, Isidore was inspired to get more involved. "The more I heard about the plans for the creation of a legacy fund, the more excited I was. I want to be part of something that will benefit the region long after mining has finished," he says.
With warmth and wisdom, Isidore hopes to contribute to strengthened bonds between youth and elders and facilitate some simple infrastructure improvements in the region during his time on the Six Rivers Fund board.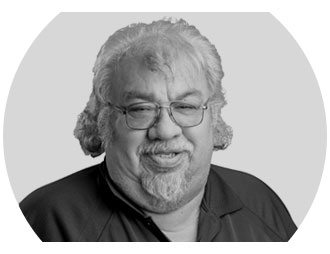 Regional Member
It was an invitation from his Chief and a nomination out of the working group following Cameco's Northern Leader's Roundtable that led to William's time on the Six Rivers Fund board. William is a lifelong northerner with varied experiences in the region including several previous board positions with Mamawetan Churchill River Health Authority, Saskatchewan Association of Health Organizations (SAHO), and the Missinipi Broadcast Corporation (MBC).
He has been a carpenter, a firefighter, a local politician and is now teaching at Reindeer Lake High School—a role that fuels his commitment to northern youth. "I want to be involved in the Six Rivers Fund because we won't always have mining here, so what comes next? What's the legacy? How will our youth do?" Mr. Dumais wonders.
William is a dedicated community advocate who hopes to open the door for more northern youth to access winter team sports and facilitate some local infrastructure enhancements during his time on the Six Rivers Fund board.