Retreats for northern teenage girls
Six Rivers Fund supports retreats for northern teenage girls that aim to build confidence and share positive tools for healthy self-esteem
May 27, 2019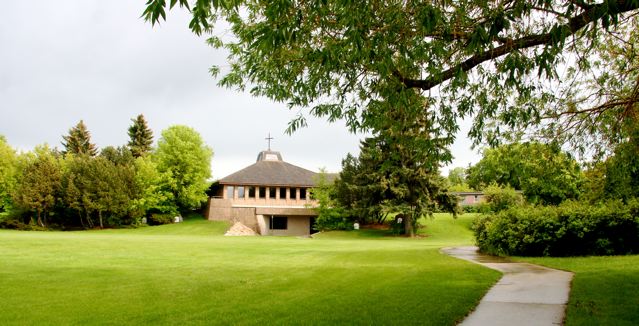 "Most of the girls would never have these opportunities. It makes them feel good, special." Leda Corrigal, facilitator with Sohkitīhīwin – Strength from the Heart.
Experiencing the devastation of suicide in so many of their communities, the Six Rivers Board is increasingly supporting initiatives that build young people up.
That made Sohkitīhīwin – Strength from the Heart, a natural fit. Volunteers with professional backgrounds working with young people offer retreats for girls twice a year.
The first group was made up of students from Churchill High School in La Ronge, the second from La Loche, and a group from Sandy Bay will have the first of their two retreats this coming fall.
The groups stay at Queen's House in Saskatoon, a facility known for its peaceful grounds and nurturing environment. Leda Corrigal is a First Nations and Metis education consultant who facilitates the retreats. She says the retreats are aimed at building self-esteem and providing positive tools as well as the opportunity to have fun and relax.
"We've visited the Remai art gallery, gone swimming, bowling and climbing and taken them on picnics," said Leda. "We often have girls who don't have the opportunity to leave their communities. This makes them feel good, special."
In addition, strong Indigenous role models are chosen to speak to the girls, and resources are shared on drug-awareness, nutrition and dealing with bullying. The quiet periods are often used for yoga, crafting and unwinding together.
"The hope is that these girls leave with a set of tools and positive experiences to support their mental health and even share with others," said Leda.
Want to help support your community?