Self-esteem Soars with Support for Northern Spirits
NOV 25, 2016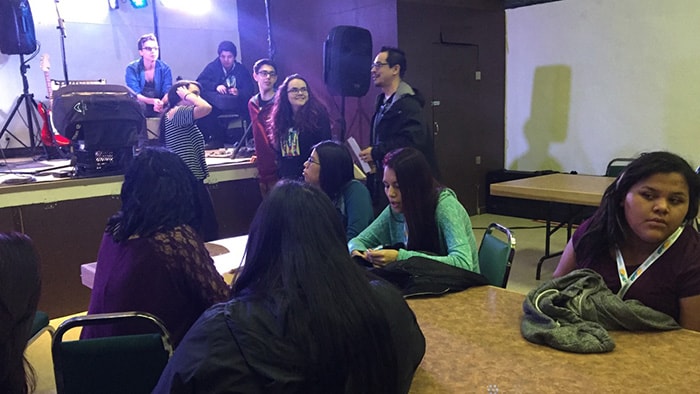 "We know they just want that feeling of belonging. It's what makes the Northern Spirits program so powerful."
There's rarely a dry eye in the crowd at the Northern Spirits Showcase held each February in Prince Albert. The audience and organizers have witnessed many transformations.
Michelle Hewison, director of Northern Sport Culture and Recreation District is one of the organizers. She says thinking of one young girl in particular still gives her goosebumps.
"When I met her, it was all we could do to even encourage her to come into the building, she was so shy. On the night of the showcase we still didn't know if she would be able to perform. We all held our breath when the emcee announced her name. She took five whole minutes on stage with her head down formulating her confidence. Then she looked up and belted out a song she had written herself in perfect harmony."
For ten years the Northern Spirits program has been bringing young people together from across northern Saskatchewan to learn about performance and show production in late November. From there, 25 are chosen to continue to be mentored with a final showcase held later in the winter.
The program targets kids who haven't had the opportunity to participate in anything before.
Hewison says there was a greater demand this fall with the troubling number of suicides and attempted suicides to get more students involved.
With the support of $5000, from both the Six Rivers Fund and Cameco, organizers were able to increase the number of participants from about 75 to 82, and bring more students from the Athabasca Basin than ever before.
"We know they just want that feeling of belonging. It's what makes the Northern Spirits program so powerful."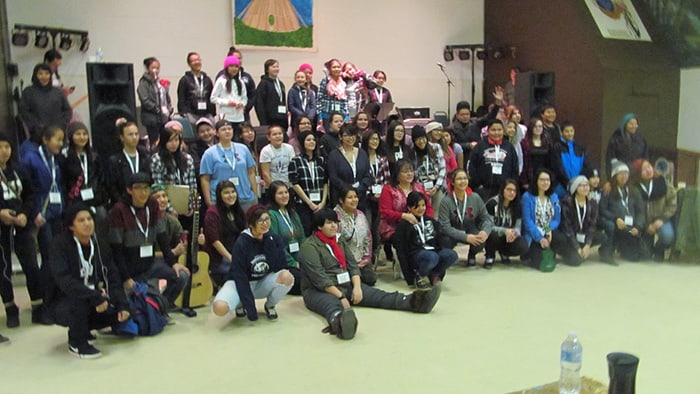 Want to help support your community?