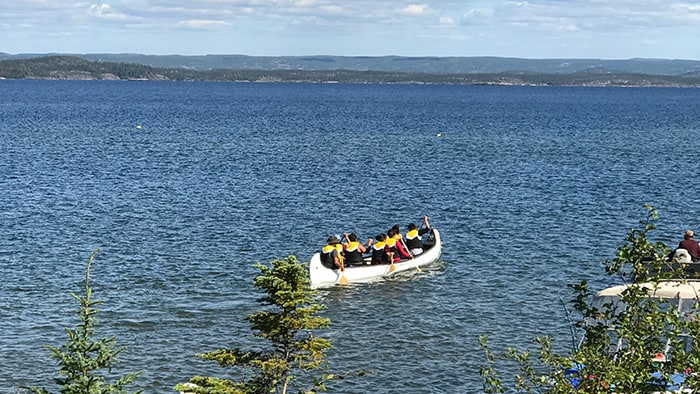 Sharing a meal, gathering in the bush and joining in a paddle may seem like simple things, but members of the Six Rivers Fund Board say it's those moments of connection that can make all the difference.
"For several years we've focused on supporting programs and initiatives targeting mental health because it's such a major need," says Victor Fern, Board Chair. "Connecting to each other and our traditional roots has a big role to play in bolstering mental wellness and resiliency."
For the 2022-2023 funding applications, the independent non-profit corporation, will continue to support projects and initiatives across the northern administration district (NAD) that focus on youth, education, sports, recreation and health and wellness with an emphasis on those that integrate cultural experiences, knowledge and skills.
"We want as many people as possible to have exposure to land-based programs, traditional teachings and points of contact within their communities," says Fern. "We acknowledge and appreciate all the good work that is being done at the community level – and we look forward to offering our support."
The deadline to submit the online applications for the fall is November 15. Adjudication is planned for November 30. More information and access to the online form can be found at sixriversfund.ca
Want to help support your community?